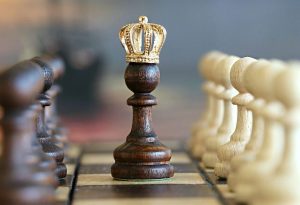 Content will always be the 'king'!
In today's world, digital marketing is the agile tool to expand your business worldwide. It has a wide range of methods and platforms for planning and executing any marketing strategies. One of the most powerful techniques among them is Content Marketing. Without precise content management, a plan of lead generation and branding can fail.
Let's discuss step by step how content marketing is changing the game plan for every business:
What is Content marketing?
Content marketing is a marketing strategy that includes creating and sharing pertinent articles, podcasts, videos, and other modes in order to attract, engage, and retain an audience. This strategy establishes competence, increases brand awareness, and keeps your organization at the forefront of consumers' minds when they want to purchase what you sell.
What are examples of content marketing?
There are various digital platforms for content distribution like social media blogs, Instagram, YouTube, Facebook, case studies, eBooks, website content, etc. When the placement of content is accurate on these podiums, it will lead to a successful trade design.
Now the question is, how will one know what to post? Where to post? When to post?
To understand this, we need to understand What is content marketing strategy?
It is a stage where an organization needs to do a lot of research on its product to know who is their target audience. Delivering a message without a key audience is equivalent to a blind shot for anything, it is very significant to their market when strategizing their product's delivery strategy.
After identifying the target market, one needs to understand which digital platforms attract more customers to the company's product. Once the company recognizes the medium, content development follows in process. It means one needs to create fascinating content as per your chosen platform.
We understand that all this work can be overwhelming for one person, especially if they are new to this field. Thus, you can always take the help of an expert content marketing agency. They take care of every aspect of content marketing because this is not something small, simple, or for a limited time scheme. It has vast scope in the future; below are some relevant facts related to it that will enlighten you more about content marketing:
Relevant and compelling content is key to triumph.
Whether for social media or blogs, creative content still requires accurate keywords and optimization to draw attention. The volume of postings and content published regularly will increase as users and marketers on digital platforms grow.
According to a study, 90 percent of the most successful content marketers prioritize authenticity above promotions in content marketing strategy.
Rather than wanting to satisfy everyone, spend time generating informative and targeted material for a specific issue. You'll need to conduct keyword research, grasp popular hashtags, and understand the topic to influence the reader.
Crisp, impressive & interactive content is vital to evolve.
According to Cisco, video content is reckoned for 80% of all internet users in 2019, and content is crucial in creating appealing videos.
Copywriters and content writers who can express a vital message and hold the audience fascinated will be in high demand in the future.
Because content technology evolves above creating boring lengthy articles & newsletters, interactive material is more in demand.
Even well-presented graphic & animation videos can do the storytelling without speaking.
Consumer shared content is taken more seriously.
The amount of promotional or sales-focused material will no longer enchant the audience as many online marketers and thought-leaders grow. It is due to the audience's desire to learn the harsh reality rather than the sugar-coated advertising information. Consumer-generated material comes into play because the audience is more inclined to trust a fellow user.
Marketers are already focused on user-generated content by utilizing social media polls, quizzes, challenges, and other interactive methods to encourage their followers to share stories. Word-of-mouth promotion assists the marketer in gaining more traction and ensuring that the brand reaches a larger audience.
The requirement for voice-optimized content is expected to rise.
According to a study, 50% of consumers will use voice orders for exploring in 2020, and this count will only grow. Using the right keywords and optimizing content to be easily readable and understandable to the listener will be critical notes of the writer.
Automation device like Alexa is quite popular among all generation.
Reels & Stories in Trend
Stories in the digital age are about split seconds and visually appealing information that captures the audience's attention. Every social media network implements the function to keep up with its popularity, and Instagram stories are already a big deal.
A tale is a piece of online content that is only visible for 24 hours before being permanently removed and can be viewed by followers or others based on the user's privacy settings. Stories blend photos, videos, and text to present the user with the most appealing content. It also includes a direct call-to-action (CTA) for generating interaction and leads from interested audiences.
Content marketing will become more popular since it combines the power of video/picture with text, making content creation more targeted but thought-provoking!
Content marketing has remained on top of the game and has had a significant impact on digital marketing in multiple ways. If you also want your game plan up to date, a professional Content creation agency like Granth can light your path.
Let's help your brand grow
If you'd like more information on content strategy and how it can help you to grow your business, visit Brand Bucket to kickstart your branding journey!
Connect Now