One consistent theme throughout a company's journey is the fact that they continually look for better ways to offer more to customers and reap larger rewards. Blogging is the perfect example of a digital media that achieves just that while also adding value to your organisation. So, start blogging for your business, if you haven't yet. It has a great shelf life and will keep reaping benefits even years after it is published. I stumble upon great blogs from 8-10 years ago every other day and I know that you do too.
Major benefits of blogging-
1. Get discovered
Blogs help your business be discovered by the potential customers through social media. Anyone who finds your post relevant can quickly share it with their friends on an array of platforms and you reach those nooks and crannies where you normally wouldn't.
Blog content also aids in the maintenance of your social media presence. Instead of constantly asking your social media manager to develop new content for social media, your blog can function as a content archive.
2. Leads
Now that you have an increased and most likely new traffic coming through your blogs, these visitors can become your potential clients. Include a CTA in the end, probably even an option to submit a contact detail through which you can contact the prospects.
Keep in mind that not every blog reader will convert into a lead, and that's fine. Simply start writing, including calls-to-action in each blog post, establish a visitor-to-lead conversion rate standard for yourself, and attempt to raise the benchmark each month.
3. SEO
Inbound links, often known as backlinks, are one of the 200 variables considered by the Google algorithm when rating a site on its search engine result page. Backlinks are regarded as the third most important component in SEO by many professionals and small business owners.
Other websites' links to authoritative websites act as an affirmation of trust or recommendation. It also tells Google that you're reliable and knowledgeable in your field.
4. It enables you to share corporate news.
Another advantage that blogging provides for both large and small businesses is a means for sharing company news and stories. Blogs can include not only articles, but also news about what a firm is up to.
Have you added a new content marketing manager to your team? Put it on your blog. Have you interviewed any online marketing or industry experts? Put it up on your blog. Have a fantastic case study that demonstrates how your products and services benefit customers? Inform your readers about it on your blog. Sharing company news on your blog not only humanises your brand, but it also shows your audience that you aren't constantly about selling.
5. Provide Results for Your Business Long After the Initial Post
This is one of the most underappreciated advantages of blogs: they continue to draw fresh leads and consumers for years. According to HubSpot, older blog posts account for more than 75% of all blog views. Even better, the vast majority (over 90%) of their leads come from prior posts.
Old blog posts with authority/ranking that are bringing in a good quantity of organic traffic can also be readily altered to serve fresh campaigns/goals. This is why it's a good idea to update older blogs with newer information and links. Often all it takes is a few minor changes to keep the blog useful and bringing in qualified leads.
Some examples to take inspiration from-
I have focused on Fortune 500 companies. The reason is that around 77% of them focus on customer-facing blogs, telling us a lot about how to be embraced by customers.
1. Read along to know who I am talking about
The cherry on the cake about this Fortune 500 company is that the blogs have been written by the Chairman himself for decades now. It is none other than Marriott International. Bill Marriott, the most famous corporate blogger hands down, pens blogs from his travels to Marriott hotels around the globe.
Takeaway– Because customers know they are getting the message from a genuine executive, this personal participation has earned the site dedicated admirers — a potent point of differentiation. This blog has reportedly generated millions in direct sales for the corporation.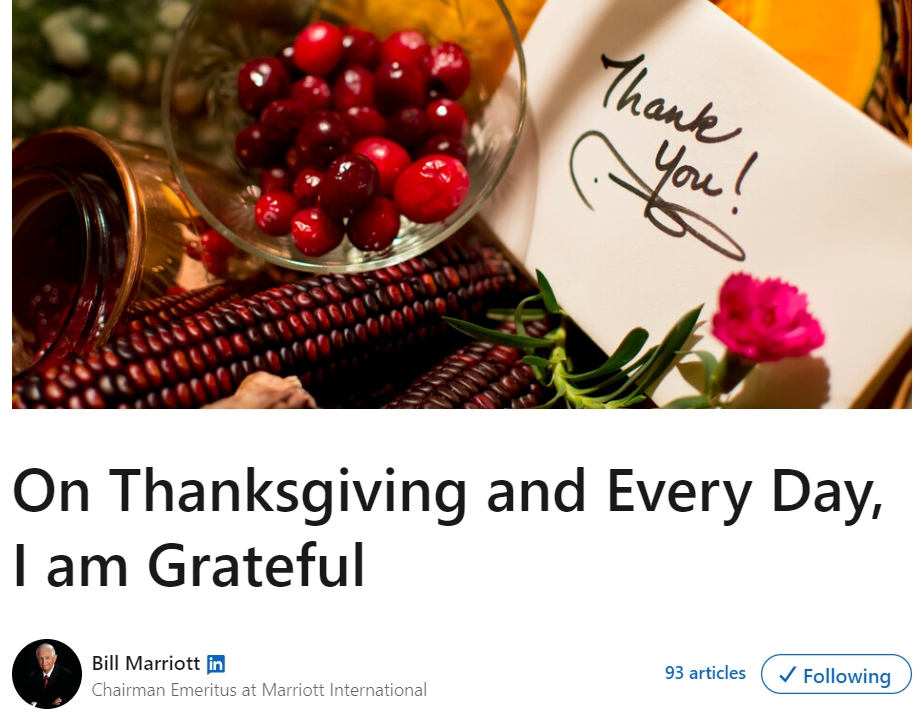 Even the CEO understood the assignment and followed in the steps of Mr. Bill Marriott. A legacy in true sense!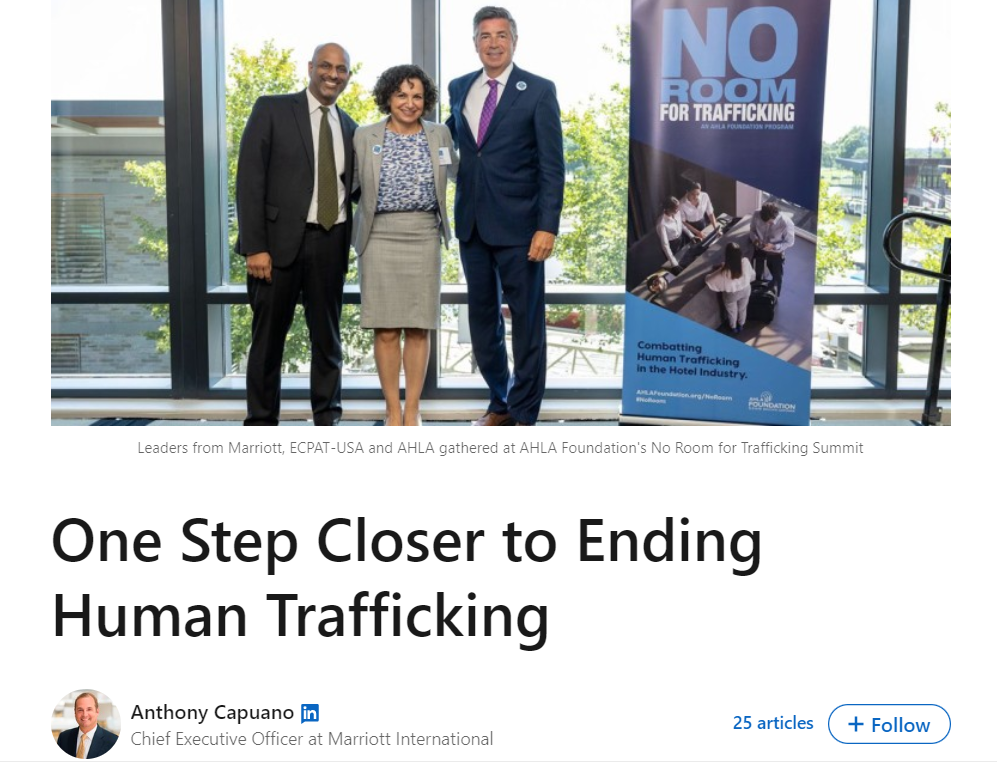 If that was not enough, Marriott International has even invited their customers to share stories from their stay at the chain of hotels.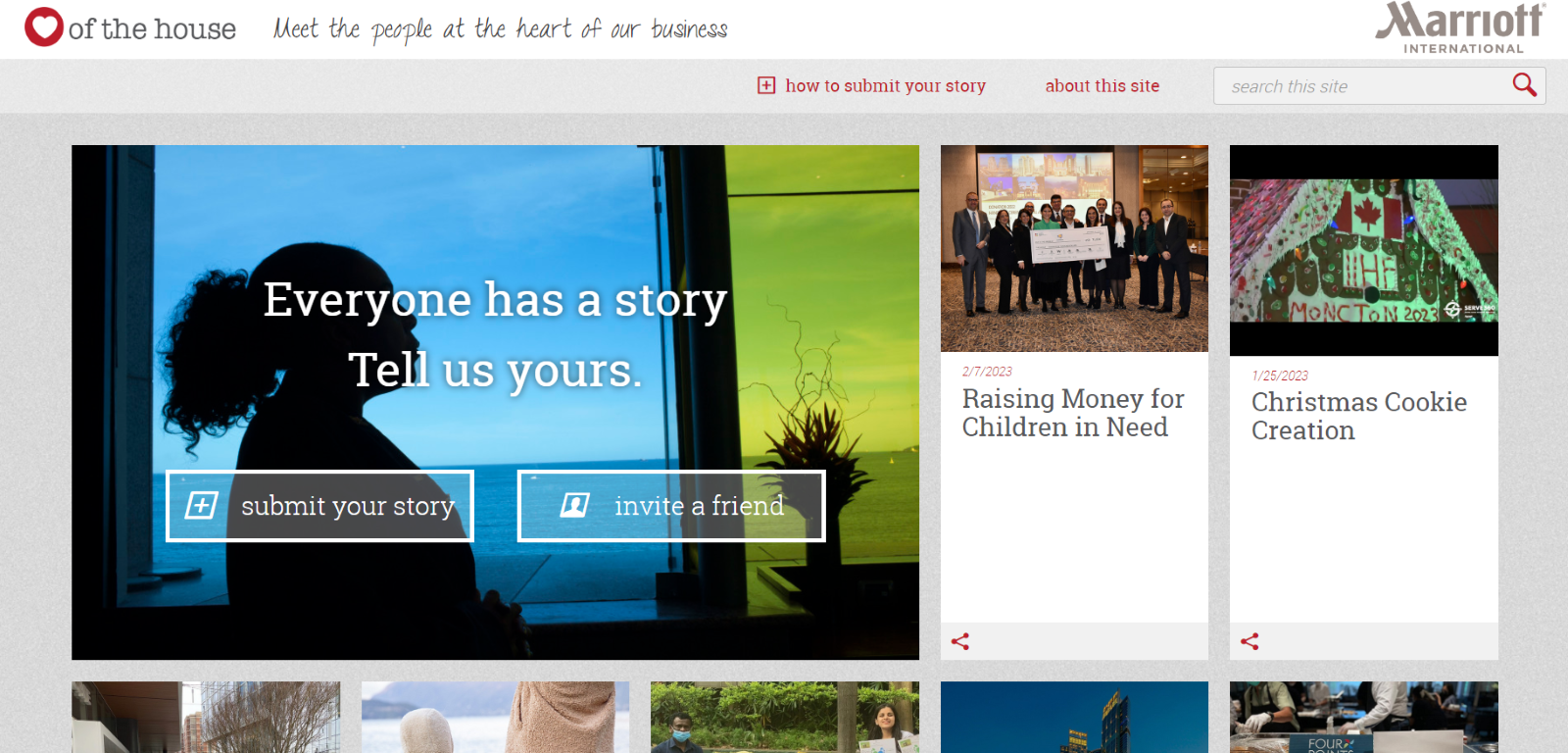 Indeed, a masterclass on consumer engagement.
2. My Starbucks Idea
Starbucks is an excellent example of a well-managed company that excels in many things. They are pioneers in social media marketing, but the most surprising part of their website is that it only loosely relates to coffee. Starbucks uses its blog as a global brainstorming platform. Customers suggest new drinks, foods, containers, and store designs. The company writes about the ideas (over 150,000 so far!), and people contribute to the discussion with comments and ratings.
Splash sticks have kept clothes cleaner for the past five years (Idea #1)
There are millions of mobile payment transactions per week in Starbucks stores – including quite a few happening in drive thru locations (Idea #202)
Consumers helped introduce new Flavors, including skinny beverages, Mocha Coconut Frappuccino Blended Beverages™ (Idea #144), Hazelnut Macchiato (Idea #275) and Starbucks VIA® Pumpkin Spice Flavoured Coffee (Idea #233)
More than 5.8 million cake pop treats enjoyed each year, thanks to customers sharing ideas for smaller sized treats in Starbucks stores (Idea #128)
Takeaway– The concept is excellent as Starbucks does not have to conduct surveys and employ considerable resources to improve customer experience.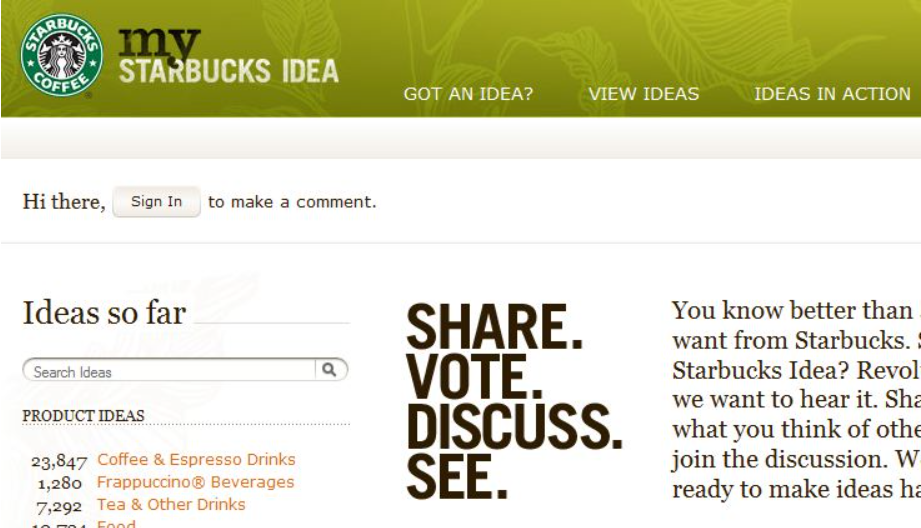 After nearly a decade, the company retired the My Starbucks Idea platform in June 2018. Of course, Starbucks still invites customers and enthusiasts to offer suggestions via Twitter and its website.
3. Google
Who hasn't heard of Google?
That's a rhetorical question, of course. Google aces almost everything they put their hand on and their platform, The Keyword is no exception. From CEO to guest writers, a multitude of people are engaged in publishing relevant and useful content through the medium of blogs. They are not just promoting the company's products but also helping start conversations and discuss ideas.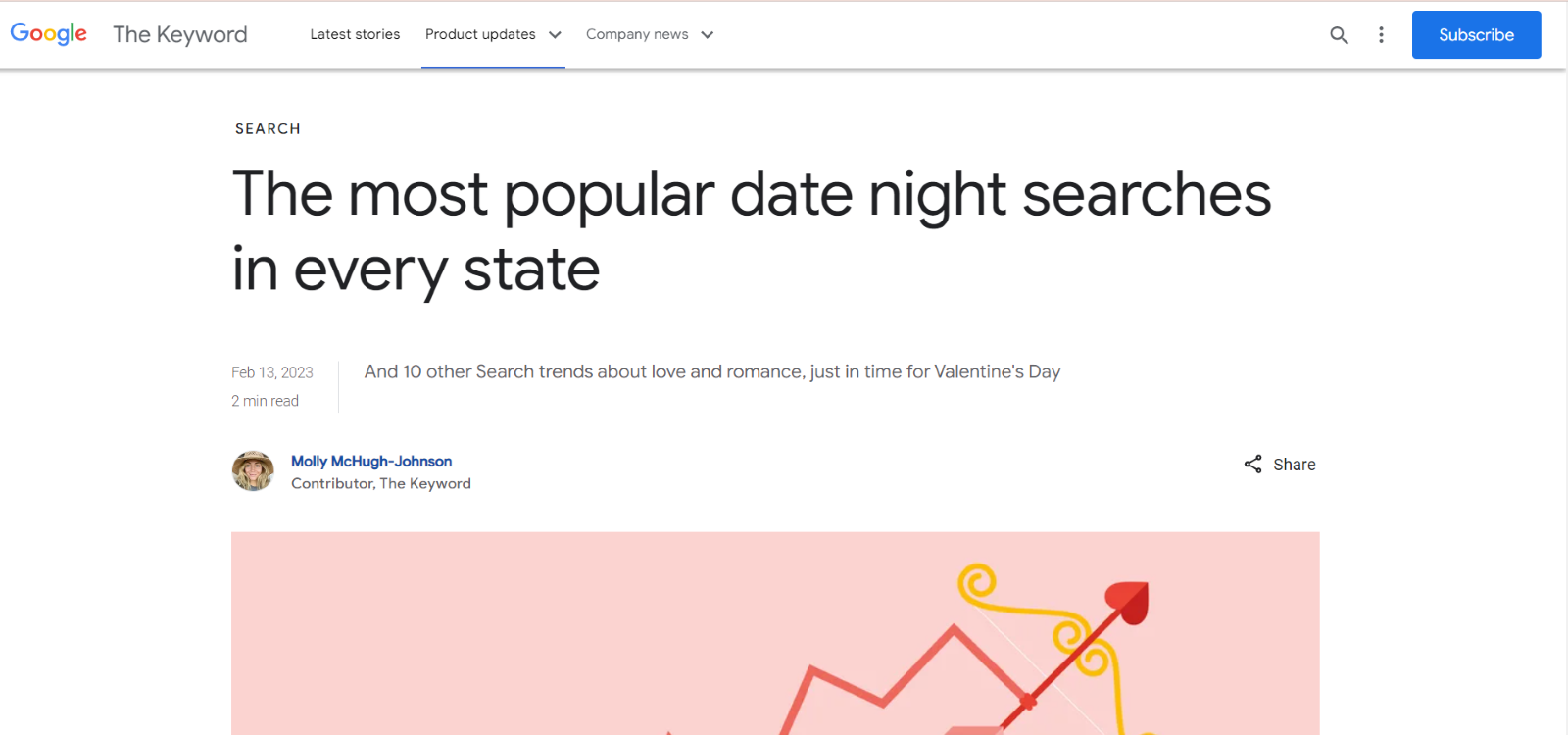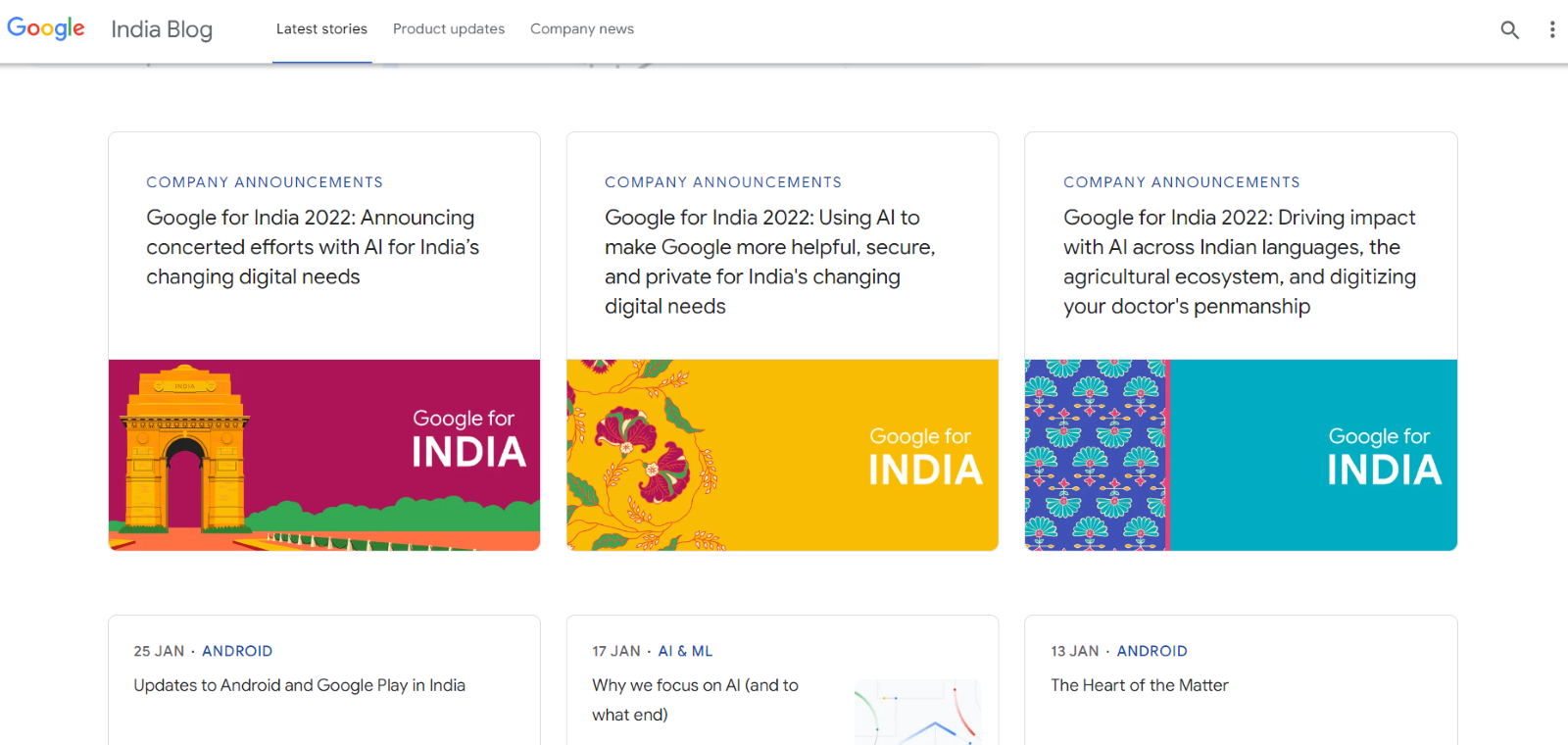 Takeaway– Blogs are posted as per the market Google operates in to ensure that the content is useful and relevant to the people reading it. Such strategies make people excited for the next post, they cannot help but come back.
4. Coca Cola Unbottled
One wonders why Coca-Cola even needs a blog when so much of its corporate content is already available on the website. The personal tone of Unbottled distinguishes the blog from the rest of Coca-content. Unbottled is unlike the polished vibe of the copywriters churning out content for the rest of the site, the pieces are written in first person. Anyone, from staff to customers, can contribute to the blog.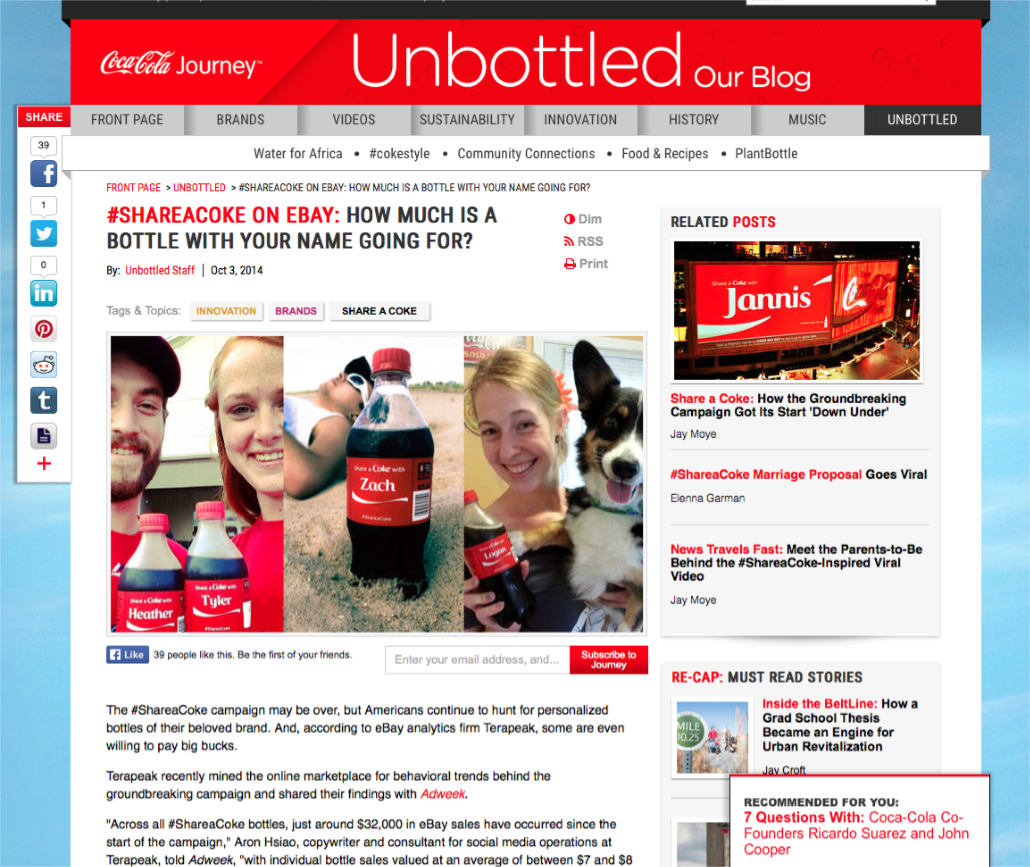 Takeaway– Creating resonating and real content allows a long-lasting connection with your audience.
An ideal blog?
There is no checklist to create a perfect blog, but what always works is ensuring your material has a purpose. Make sure there is an audience and try to reach out to them, but don't stop there. Start dialogues and ideas, and never keep your audience waiting for a response.
Granth can assist you with the creation, maintenance, and optimization of your company blog. Are you ready to step up your blog game? Then give us a call, drop an email or just pop-in!