Branding gives wings to businesses when done right. Understanding branding and how to do it successfully is one of the main factors to prosper as a new company, content provider, or simply an individual through personal growth.
To put it another way, how do you know which style of branding is best for your company? In the same way that there are many types of logos to utilise for a business, there are several branding tactics a firm can employ to leave their imprint on the corporate world.
To assist you in making the types of decisions required to develop a viable brand, we've broken down the various types of branding available.
Personal branding
You promote yourself through your personal brand. You want the world to see your unique combination of talents, expertise, and personality. It is the telling of your story and how it reflects your actions, words, spoken and unspoken, and attitudes.
You use your personal branding to set yourself apart from others. When done correctly, personal branding may be integrated into your firm in ways that corporate branding cannot.
Retail branding
Successful brands understand what their customers desire. Businesses in the e-commerce sector should develop a retail branding strategy in order to remain strategic while giving company value. Retail branding, as opposed to product branding, is a strategy based on a brand concept but applied to the retail industry.
When it comes to retail branding, the goal isn't to promote specific items, but to market the complete retailer. A department store, for example, sells well-known products and services that customers may get elsewhere.
Ikea has aced the retail branding game by making shopping an enjoyable experience rather than a tiring one. There are certain sections in stores, designed to give you the feel of products in a real setting. Moreover, you can savour traditional Swedish food from their in-store restaurants, this makes customers stay longer in the store and shop more than what they were planning to.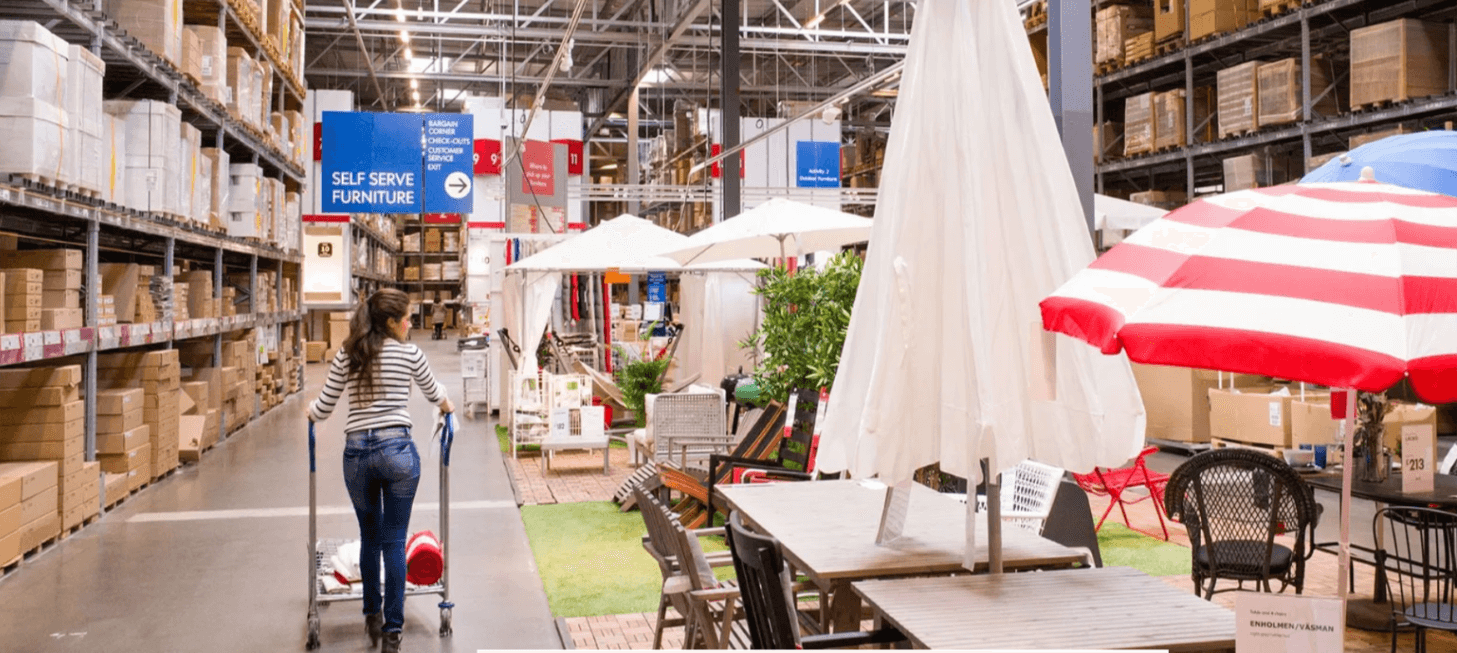 Online branding
Online marketing is the use of the internet to convey information about your company, products, and services to potential clients. Digital marketing, internet marketing, and web marketing are other terms for it. The reason behind employing online marketing is to reach your target audience when they are online, whether for leisure or for work.
Marketing on Social Media, SEO, PPC, Display Advertising, Affiliate Marketing, Email Marketing are all examples of Online Marketing.
Offline branding
Offline marketing is the use of advertising to reach clients when they are not connected to the web. When people are in retail locations, watching TV, or reading a newspaper, for example. It is also referred to as traditional marketing.
Many firms employ a mix of online and offline marketing to effectively reach their clients. This is due to the fact that the old high street model is evolving, and utilising both online and offline marketing strategies might assist in reaching your audience. Amul uses offline branding most phenomenally.
Service branding
It is fully focused on the service provided by an individual or an organisation. If you choose to adopt this branding, keep in mind that all that counts is the quality you offer your customers, and it must be exceptional. In other words, by using your service, you build a reliable relationship with your clients. Also, take into consideration that as a business, you can give services in a variety of methods.
For example, in recent years, Emirates was among the first airlines to offer a travel safety kit. They also make certain that all Standard operating procedures are followed in order for passengers to travel securely and comfortably.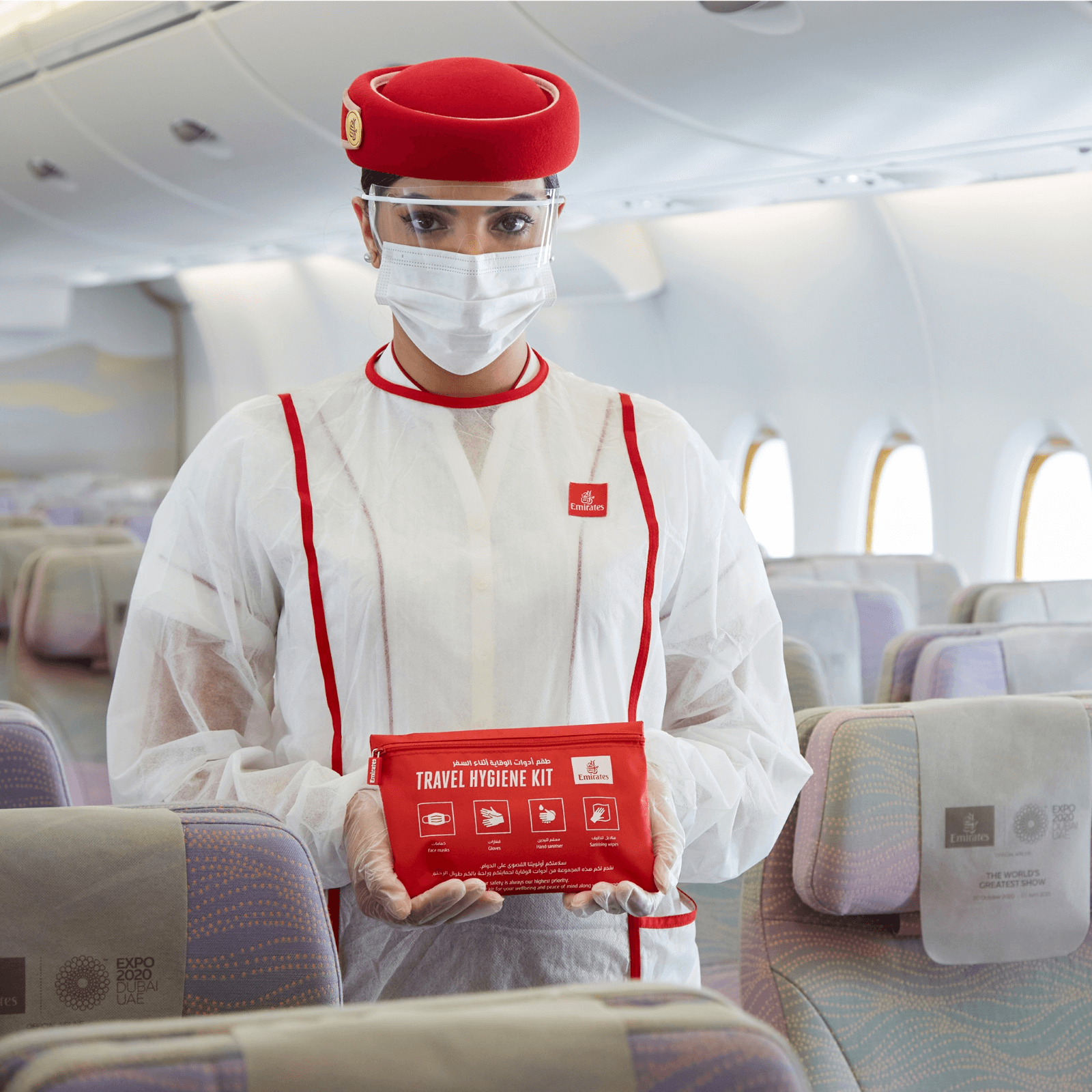 Product branding
Have you ever noticed how the word "surf" has become synonymous with "detergent powder"? This is because the product has attained the zenith of product branding success – the type of branding that causes shoppers to prefer one product over another solely on the basis of the brand. You'll frequently notice logos or colours on specific things that stand out to you since you've learnt to correlate the two as a result of excellent product branding.
Cultural branding (Also known as geographic branding)
These days customers are more interested with knowing what kind of behaviour and philosophy they are purchasing when they buy a product. Indeed, the culture that accompanies a brand reveals to the world its views, attitudes, and actions on specific problems. These concerns do not have to be limited to the brand's economic activity. Actually, they can be tied to the brand's societal responsibility, employee well-being, or even initiatives to safeguard the environment.
Brands also need to understand the culture of the country they are operating in like McDonald's did when they came to India. They changed the very essence of their product i.e., the beef patty in their hamburgers. Since India is a country with Hindu majority, a religion that consider cows holy, McDonald's decided to introduce Paneer, Aloo, Chicken burgers instead. This helped them acquire a great market share. Keeping in view an increase in vegan (environment-friendly) lifestyle, they have even introduced vegan burgers but in their signature style, all over the world.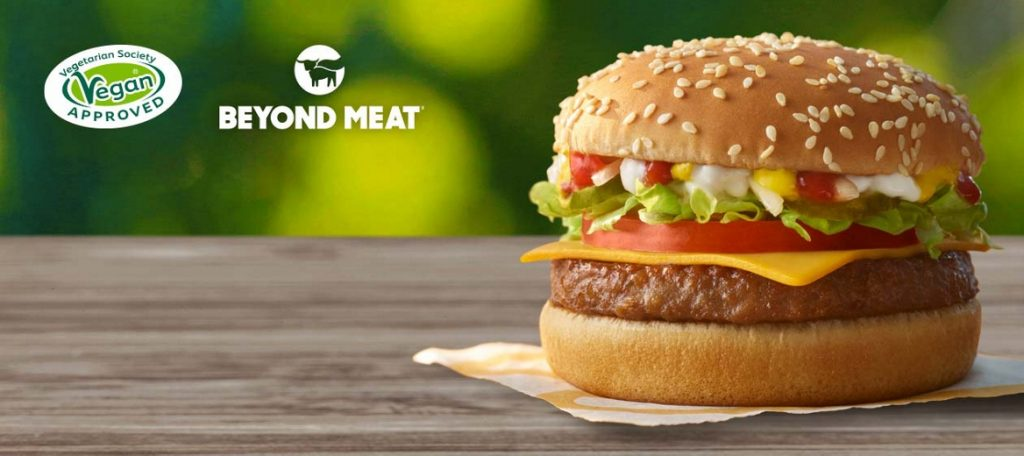 Corporate branding
Corporate branding, one of the more brand image types of branding, is concerned with cultivating a name for the whole organisation. The public will identify the organization's name with a promise – that they stand behind the solutions they provide and have a track record of success. Because these organisations can rely on name brand awareness, responsible business branding has long-term impacts; buyers tend to immediately trust new items when they are connected with a brand customer already recognise.
TATA is such a brand. Any brand under the name of TATA has a greater chance of success. This is because the product is associated with an organization that is not just limited to providing affordable and quality services but also engaged in welfare of various communities.
You are now aware that organisations utilise numerous sorts of branding depending on their needs and requirements. To ensure that your brand's image is consistent across all platforms, you must assess all creative, offline, and online material being generated. Let Granth take this load off you and help you brand to perfection. Get in touch with us today!