Every startup needs a grand entrance to leave its first impression on everyone's mind. Even a famous movie star walks on this road whenever their new movie is released to attract more audience.
Then, Why do startups not think about innovating their entrance into the market?
Just because the venture is new does not mean it has no potential.
Smart business people can establish a benchmark with their first step; they should prove to the world that they are more capable & credible than their competitors. And this can all happen by executing of successful content marketing.
What is Content Marketing?
We all have heard, content is the king. It is indeed the soul of your marketing strategy.
Content Marketing is the tool that can permanently set you up in the industry by offering more visualization to your product or service amongst your target audience. It is one of the best strategies that mark your presence forever through mediums like blogs, videos, social media, etc.
Still, it is certainly not a magic wand that can quickly do all this work. Sometimes it's about having the right time and patience to showcase the result.
Implementing content marketing tools in the proper place can make you a tycoon from a small trader.
Below are some tips regarding how to use content marketing for startups:
Know the goal
It is essential before curating content to consider your brand's goal. There can be many ways to achieve the goal but what is the vision of our brand and how do we work for it to gain the same?
When an organization knows its goal it becomes easier to promote its product or service, they can focus on what appeals to the consumers' eyes.
For example: If your goal is to reach the maximum audience through your marketing campaign or create brand awareness then marketing objectives should define the same.
Know the audience
The initial point of getting your business digital is finding the right audience for your product/service and managing your content to engage these audiences without bouncing to your competitors?
For example, If the playschool owners are looking for a prominent target audience, would-be mothers to toddlers.
And the more robust your content delivers the message on social media, the more engagement is seen to be followed by mothers of similar demographics.
Because every mother would be interested in knowing everything that surrounds her with the well-being of her child, our content must reach her at the right time using the right platform.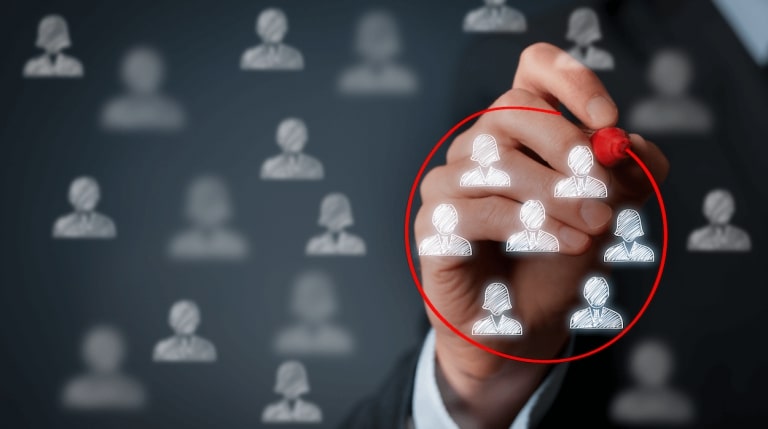 Source – Ventureharbour
Do proper research on the subject
It is vital to research before jumping to any conclusion. Small businesses always have critical financial situations, and hence it is better to understand the business requirement instead of directly investing money.
For example, To keep you top in the google search, make sure you use the right keywords that refresh your writing piece. Each word you curate in any marketing content, blogs, videos, pictures, infographics, emails, etc., must be authentic, innovative, engaging, creative, and informative.
However, good articles also need the constant support of SEO to always float on high rank.
It is essential to keep track of what kind of content was appreciated and drove engagement for the brand.
One can look for the content that didn't drive the engagement and work out those loopholes for further improvements.
According to a previous study, it is better to plan your content to give a new shining leaf to your brand.
But only researching every angle can give you insight into what kind of tool, content, and platform your business requires.
Use data-driven approach
Millions of platforms digitally curate and market your content, but do they all fit your brand?
The content will help you stand out and mark your existence among the competitors.
One more thing that is significant for the new venture is acquiring a target audience database.
Where can you use your content for marketing your brand & collecting clients' data?
Website
Blog Posting
Podcasts
Emails
Social Media
Videos
Case studies
These tools will do both tasks and push you to step ahead in progress.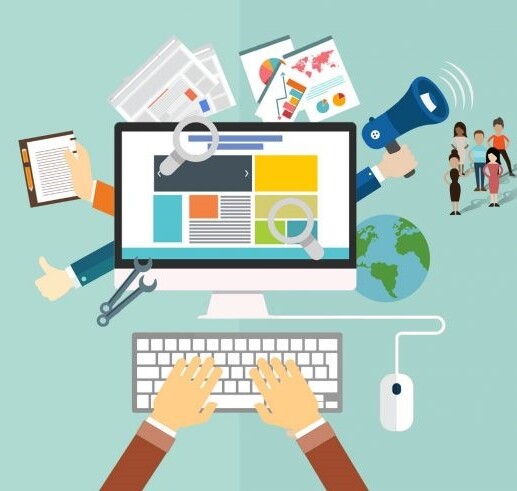 Source: reviewsxp
Don't sell: Instead of selling products, display their attributes on a suitable platform where your audience is visiting the most. It is the instincts of people that they buy the things which attract them in comparison to somebody imposing them.
So it is better to show them how you are innovative & progressive? And choose a creative platform to show it that automatically encourages them to participate. Believe in pull strategy than push marketing.
The days are gone when startups struggle to make an identity among the crowd of big brands. With the support of online content marketing, anyone can be trending on the internet in just one go, that too without spending a bomb. All they need is an upgraded content strategy every time, along with constant hard work, consistency and assistance from content marketing experts that we find at Granth and their guidance & knowledge can build the foundation for your startup.
Maximize your brand's strength
If you'd like more information on content strategy and how it can help you to grow your business, visit Brand Bucket to kickstart your branding journey!
Connect Now